Felipe Massa hits back at 'afraid' Bernie Ecclestone after greed accusation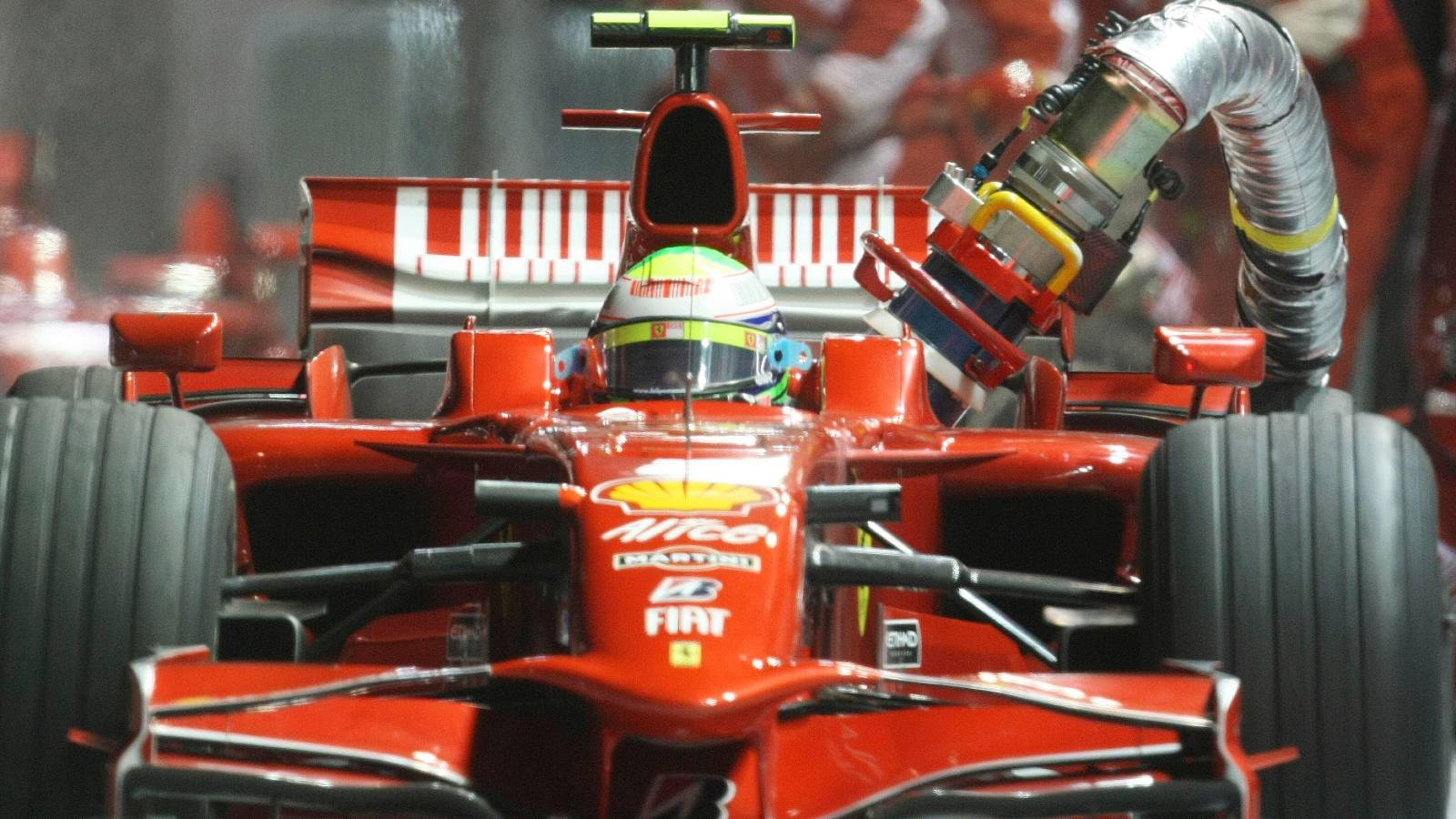 Felipe Massa has hit back after Bernie Ecclestone accused him of being "in it for the money" with the 2008 runner-up saying the former F1 supremo is "afraid" of what could be revealed in court.
Denied the 2008 World Championship title in what he believes were "manipulated" circumstances, Massa is pushing ahead with legal action against Formula 1 and the FIA.
It stems from that year's 2008 Singapore Grand Prix, a race in which Renault deliberately had a driver crash in order to benefit his teammate. And in the midst of it all, Massa was one of the biggest losers.
Felipe Massa insists his objective is the trophy, not money
A pressurised pit stop led to mistakes from the driver and Ferrari with Massa leaving the pits with the fuel hose still attached to his car. That, coupled with a penalty for an unsafe release, meant he went from leading to finishing P13.
With Ecclestone subsequently coming out and telling F1 Insider that he knew about Crashgate that year already, Massa believes the race result shouldn't have factored in the championship and he's now seeking redress.
Earlier this week his legal teamsent preservation notices on documentationto several associated parties in the case, including former Renault boss Flavio Briatore and then-executive director of engineering Pat Symonds.
Ecclestone responded to Massa's latest step by telling Swiss publication Blick he's just "in it for the money, but the chances of that are zero."
Massa has hit back, accusing Ecclestone of being "afraid" about what could yet to be revealed.
"Ecclestone only decided to say something after he saw the seriousness of our case and that we will not accept this stain on the sport. He is probably afraid of everything that will come to light with the lawsuits," he said as per Motorsport.com.
"It doesn't matter. As we have said several times, our objective is the trophy. We continue our battle for justice in sport."
PlanetF1.com recommends
Most F1 wins by engine: Ford still surprisingly high ahead of F1 return with Red Bull
Seven chaotic F1 race weekends: Missile strikes, COVID-19, track invaders and more
CBA 'supports' Massa as the 'true' 2008 F1 World Champion
The Brazilian Automobile Confederation (CBA) has weighed in on Massa's legal action, calling the Brazilian the "true 2008 Formula 1 World Champion".
After his legal team questioned CBA's silence,Folha de S. Paulo发表了一篇引用巴西的总统ian motorsport body that read: The president has already expressed his support within the FIA – and with the driver himself – exclusively in the sporting sphere.
"The CBA and its president do not have any involvement, interest or benefits in possible economic, political or judicial claims.
"The president of the CBA considers the former Ferrari diver's claim legitimate and pertinent. And, as a sportsman, the director believes the Brazilian is the true 2008 F1 World Champion."
Read next:Williams sponsorship court case thrown out after lawyer barred from practicing law