Lando Norris wants change to Singapore section that everyone is 'afraid' to go flat out at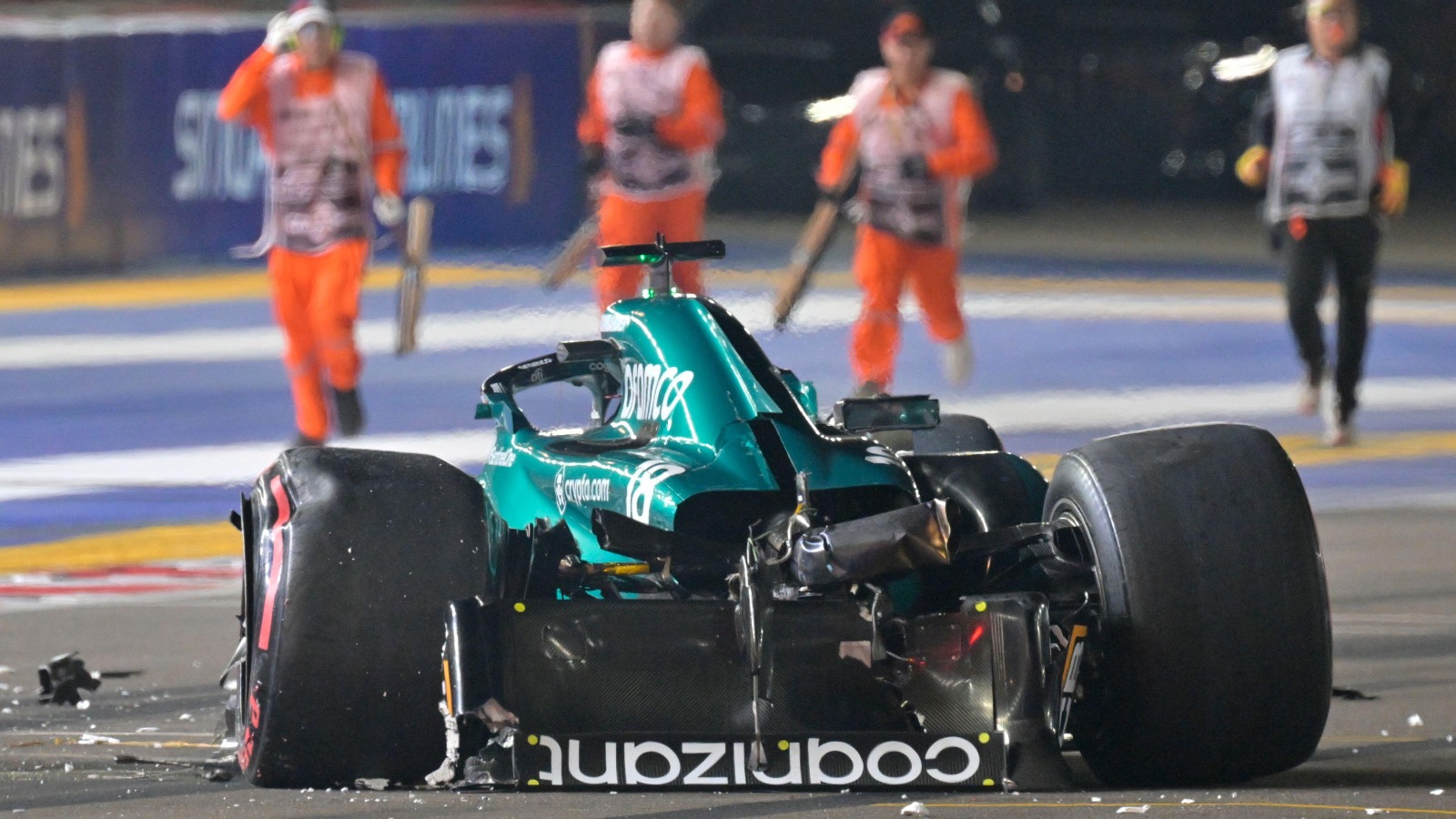 Lando Norris said he wants a section of the Singapore track to be changed for next year after Lance Stroll crashed there during qualifying.
The Canadian brought an early end to Q1 after he lost control of his Aston Martin going into the final corner and his car, minus the front right wheel, bounced back onto the track requiring a lengthy clean up job.
Norris was the first man on the scene, doing well to miss the flying debris, and has suggested that portion of the track has got all the drivers "a bit afraid."
Lando Norris says drivers 'a bit afraid' to go flat out in final corner
Stroll was the only driver to crash during Saturday's session but the track has a 100% record for safety cars meaning an incident in Sunday's race looks likely.
As for that particular portion of the Marina Bay circuit, Norris recommended changes for the 2024 race.
"我不知道他们是否可以做一个小的即兴表演vement to the track there for next year because there's kind of like a bit of a dip or something, not smooth enough, and I think everyone's a bit afraid to do it [at full speed,]" Norris told the media.
"There's been quite a few instances of as soon as you do it, you almost have to just get off the throttle and abort the lap because you try and commit and you're going to end up doing what Lance did.
"So just from more of a safety point, I don't think it's the best exit kerb and up to the standard that it should be. That's maybe something for next season."
As for Stroll's incident, Norris arrived before a yellow flag had even been waved and was glad to see his fellow driver escape relatively unscathed.
"I got there before any yellow or anything, so I didn't see it or know of it until the exit of the corner," Norris said. "You [could] see the smoke as I was coming around the corner, but it was impossible to know what was happening.
"He was still spinning and kind of coming back onto the track quite a bit, so I hit the brakes quite quickly because I didn't know if he was going to come across a lot or what, but then there was just a lot of debris and a tyre so I ducked my head a little bit just in case."
Read more:Singapore Grand Prix – Carlos Sainz on pole as Red Bull implode