Lando Norris identifies helping hand required in quest for Singapore podium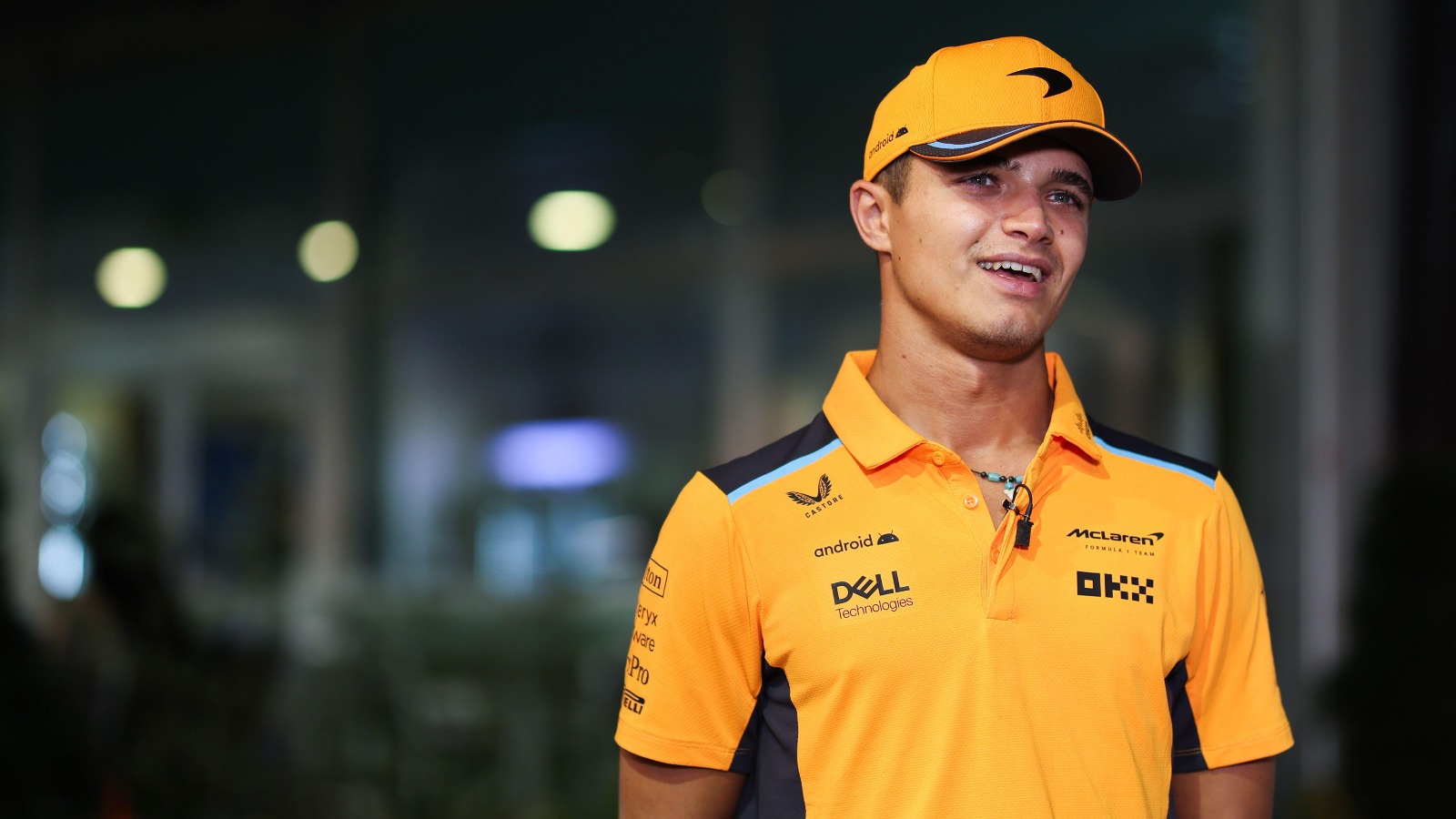 McLaren's Lando Norris has plotted the unlikely route needed for him to end on the podium in the Singapore Grand Prix.
Having qualified ninth in Monza, it was a welcome return to closer to the front of the grid for Norris who finished P4, one spot behind Charles Leclerc.
But with the pace of the Ferraris and the Singapore track proving difficult to overtake on, the McLaren driver has plotted the unlikely sequence of events he will need to finish on the podium.
兰多诺里斯希望"海上安全车s' brings Singapore podium
Norris has not stood on the podium since the Hungarian Grand Prix and with two quick Ferraris ahead of him as well as George Russell, ending that streak in Singapore will be a difficult task.
The McLaren man has a solution though – chaos.
"海上安全的汽车,第一圈进站之后,"他乔ked when asked how he could finish on the podium. "In terms of racing and overtaking it's pretty impossible. It's tough to say but there's a lot of unknowns with degradation, I don't think anyone's really done more than 10, 12, 15 laps in a row. So a lot of things for us to find out.
"The pace is maybe not enough to compete against Ferrari. The race pace of Mercedes is always very strong so to keep Lewis [Hamilton] behind me and a couple of others is probably a bigger task."
Norris also had a front-row seat to Lance Stroll's crash in Q1 as he was following close behind the Aston Martin car at the time. After Stroll's collision with the wall, the front right tyre ripped off and bounced back along the track but Norris said he did spot the flying rubber.
"I didn't see what happened or anything," Norris recalled. "If someone crashes there, it's going to be a big crash. It was nice to see that he jumped out and he was all good because it's also a nasty place to crash.
"Reacting to all the debris and the [loose] tyre was probably the most dangerous thing and obviously, the car itself. But I tried to do the best I could."
Read more:Singapore Grand Prix – Carlos Sainz on pole as Red Bull implode