Red Bull warned tougher test to come of 'completely destabilised' RB19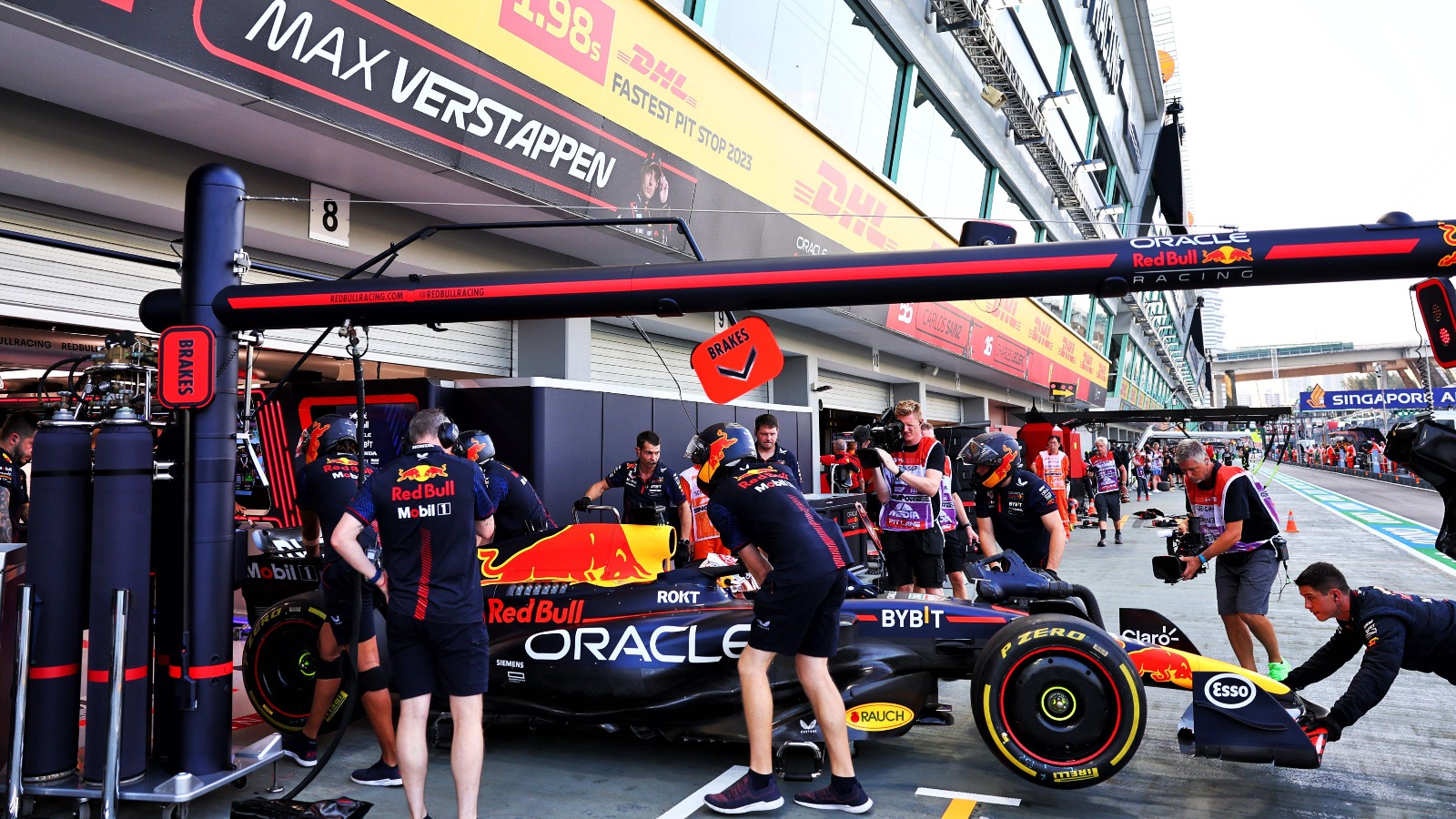 Martin Brundle has warned Red Bull that an even tougher test of their "completely destabilised" RB19 will come next week in Suzuka.
Red Bull's 100% record this season is at greater threat than ever before with both drivers finishing outside Q3 but it is not their starting position that is causing the most concern.
While it has been like a "rocket ship" this season, the RB19 in Singapore looked undrivable with both Max Verstappen and Sergio Perez finding it difficult to keep it between the white line.
Technical directive unlikely to be cause of Red Bull's problems
Their sudden loss of performance has coincided with an FIA technical directive, TD018, being introduced which clarifies some of the rules in regards to bodywork flexibility.
While blaming the new directive for Red Bull's struggles seems an obvious conclusion, Sky Sports F1's Ted Kravitz said that was not the case as the rule tweak impacts a different part of the floor.
"昨天我们看到两个红牛fl的更新oors with the new edges so they don't have a new floor here this weekend but they do have some new floor edges," he said during qualifying.
"So it's those that we believe were taken off from Friday, those new bits, and they went back to the other one that they finished at Monza with.
"They know that removing the floor edges was the right way to go so it can't be them. So there are a lot of people thinking 'is it this technical directive on flexible floors?'
"And we don't think it's that either because the technical directive about flexible floors is clarifying what's acceptable on the lower surface of the floor.
"The problems that Red Bull are having – slowing down, not getting your tyres in the right window, braking – doesn't seem to be related to that."
Brundle joined Kravitz in the broadcast and said an even tougher test of Red Bull's car will come next week at Suzuka for the Japanese Grand Prix.
"It's something dramatically affecting the aerodynamics," Brundle said. "It can't be suspension, geometry, kinematics or what have you. Something has completely destabilised the aerodynamics on that Red Bull around this track.
"The big telling point will be in Suzuka next weekend, they've got time to sort it out to an extent, because that's very much an aero circuit."
Read more:Singapore Grand Prix – Carlos Sainz on pole as Red Bull implode