Max Verstappen laments qualifying setup mistakes that made the RB19 'undrivable'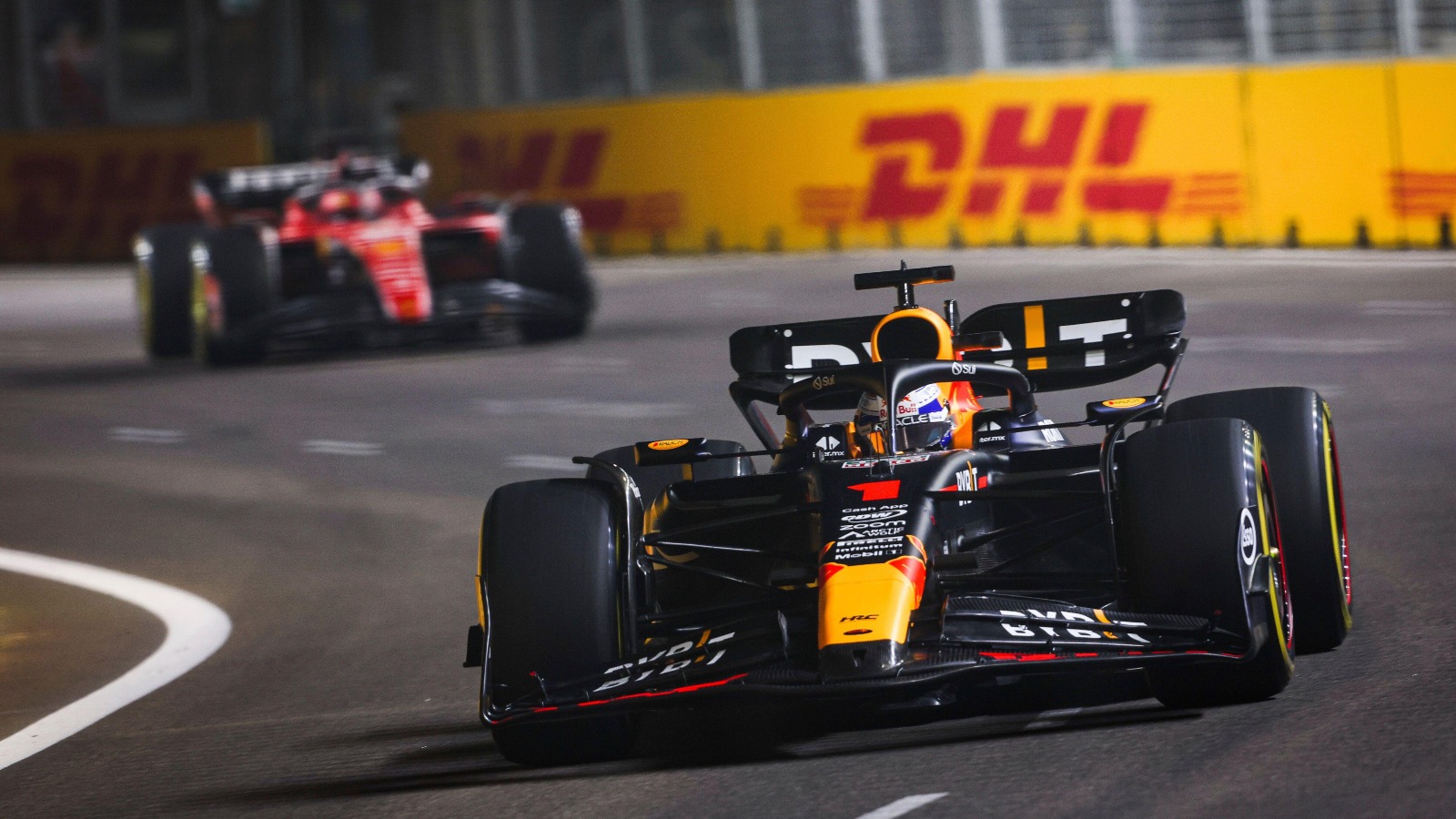 Max Verstappen said he expects a "long afternoon" during the Singapore Grand Prix after he was eliminated in Q2 for the first time since March.
The Dutchman's problems all weekend proved not to be a case of sandbagging as he once again struggled to find grip in the RB19.
For a car that has so far dominated every race the season, the Red Bull runner looked decidedly out of sorts with both Verstappen and Sergio Perez departing in Q2.
马克斯Verstappen pushe突出设置更改d Red Bull car over the edge
Verstappen vented his frustration throughout the weekend at the balance setup with the usually excellent Red Bull engineers unable to find the sweet spot.
Even before his election, there were signs he was struggling with the car slipping across the Singapore street circuit. Afterwards, Verstappen said the car was "massively bottoming out" whenever he approached the braking zones.
"I knew that it was always going to be tough to put it on pole but this I didn't expect," he told Sky Sports F1. "All weekend we have been struggling. FP3 was actually not too bad but then we tried a few more things on the car for qualifying and that I think tipped it over and it became undriveable again.
"The car was massively bottoming out in the big braking zones and all the time if I wanted to brake late and hard then my front wheels were getting unloaded that bad. Like I said on the radio, just a shocking experience."
That experience could be made even worse for Verstappen with him required to visit the stewards in regard to three alleged cases of impeding. But the championship leader was nonplussed about the prospect of penalties, remarking that it does not matter if they start "P10, P15 or last."
"Honestly, at this point, we are just so messy that it doesn't matter if we start P10, P15 or last. At this point, it's more important that we just understand why it was so bad. For me, that's way more important than trying to score a couple of points this weekend."
As for his prospects in the race itself, the 25-year-old remarked that even a podium finish was a tall order.
"I think here it is much less about having actually a good race car," he said. "It's a bit like Monaco, you put it all in qualifying. Even if you deg, it doesn't matter, people won't really pass you because I think the tyre wear is not that high.
"It will be a long, tough afternoon so hopefully not too many safety cars and the race will be quite short."
Read more:Singapore Grand Prix – Carlos Sainz on pole as Red Bull implode